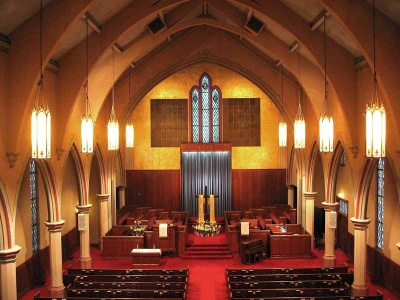 Beehive Statesmen Spring Show
Barbershop Chords rang loud and clear at the First Baptist Church for the Beehive Statesmen Barbershop Chorus Annual Spring Show.  The acoustics in this Sanctuary were 
amazing.  The Beehive Statesmen performed their "Many Loves of Spring" selection of great Barbershop Favorites.  Our Chapter Quartets 4 th Street, and the Deck of Bards entertained the audience.  Thanks also to our Headline Quartet ...Highland Drive.  2011 Rocky Mountain District Quartet Champions.   A great time was had by all!