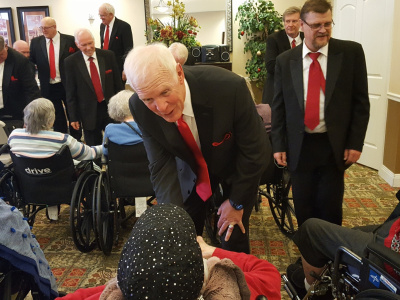 May 2019 3N1 Expanding Outreach
During May of 2019, the Beehive Statesmen presented four shows, including shows in West Valley, South Jordan, and Draper. 
This marks an expansion of the Statesmen's service area which heretofore had been mostly relegated to the North East and East Central regions of the city.
The Statesmen, who sing as a service to senior care facilities, and 'because it is fun', have presented seven shows in 2019 and plan to present a total of 25 shows by years end.