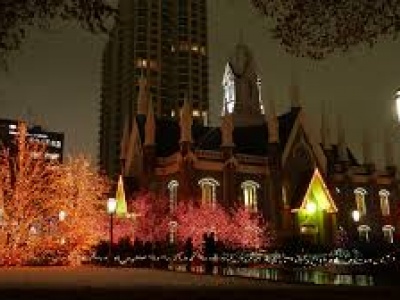 Beehive Statesmen Sing Final Concert Of 2016!
The Beehive Statesmen Barbershop Chorus had the incredible opportunity to perform at Temple Square in Downtown Salt Lake City, in the historic Assembly Hall.
The audience was vey exepting of the Christmas themed repertoire.  Along with many Christmas Favorites this year...the Beehive Statesmen introduced a new song...which speaks to the communication between us all "Text Me Me Merry" Christmas!   It was a crowd pleaser!   Chapter quartets 4 th St, Gray Matters, and
SLicK City entertained the audience as well.   The Beehive Statesmen were treated to a standing ovation at the conclusion  of the evening's performance!